The photographic exhibition Crossed Gazes Brazil-Canada ended on May 14th at MON – Museu Oscar Niemeyer, in Curitiba (PR). Supported by the BRP Group, this project is an initiative of CCBC to promote cultural exchange between Canada and Brazil through the lenses of two photographers, one from each country.
The Brazilian strategy is to bet on healthy eating, one of the biggest trends in the market, and take advantage of the space left by the uncertainties of suppliers in Asia and Western Europe.
Invest Paraná announced the opening of an office in Canada to promote joint actions with the Chamber of Commerce Brazil-Canada (CCBC) to support the internationalization of Paraná companies and attract Canadian investments to the region.
No Results Found
The page you requested could not be found. Try refining your search, or use the navigation above to locate the post.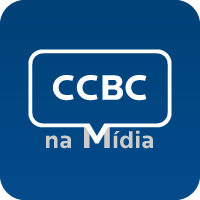 See the articles about CCBC published in the national and international media.