Negotiations of the free trade agreement between the Mercosur countries and Canada were also another topic addressed during the event, which brought together members of the government, economists and business people.
Randall Bartlett, senior director of Canadian Economics at Desjardins Bank, opened the discussions in the Forum by presenting recent data on the Canadian economy and clarified that the Bank of Canada's decision to raise its basic interest rate may favor the resumption of growth in 2024.
In the second part of the Forum, the Perspectives in the Brazil-Canada Commercial Relationship panel was held, moderated by Henrique Palma, Leader of the Canada Desk at KPMG, for the exchange of ideas and discussions regarding commercial challenges and CCBC's support to projects of Brazilian companies in Canada and Canadian companies in Brazil.
No Results Found
The page you requested could not be found. Try refining your search, or use the navigation above to locate the post.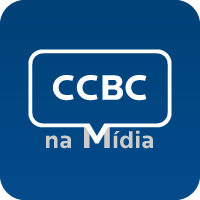 See the articles about CCBC published in the national and international media.