Digital transformations irreversibly change people's relationships with products and services, and require companies to quickly adapt.
Sabará Group's environmental care is recognized by the UN. The group's president, Ulisses Matiolli Sabará, is one of four Brazilians named to date by the entity as pioneers in sustainable development goals (SDGs). His recognition as an SDG Pioneer in the program's first edition in 2016 scores many points when it comes to doing business with Canadian companies. The achievement came as a result of his efforts aligned with United Nations ODS 15 on Life on Land.
In its fifth edition, São Paulo Techweek, Latin America's biggest innovation and technology week, has already become a great venue for spreading startup culture and revealing new talent to the world. Canada House, for example, is a CCBC initiative that has been part of this special week's agenda since last year and doubled in size in 2019. There were four days with approximately 20 lectures and seminars at the Chamber that provided tips for companies to become successful and brand internationalization – especially for those wishing to reach Canada.
Foreign investment may end historical deficit and promote economic and social growth.
Carnival, Brazilian Day, fairs, gatherings and special experiences promote the blending of Brazilian and Canadian cultures.
Regulatory startup market grows in the wake of regulatory and compliance requirements, especially in the financial sector.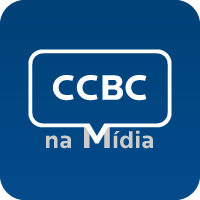 See the articles about CCBC published in the national and international media.