In the corporate world, one no longer wonders if a company invests in technology. The real question is: at what digital transformation stage is your company now? Amid the growing flow of data, technology is no longer a problem just for Apple or Microsoft engineers. It is an issue that impacts all companies. It is an item on the agenda for organizations of all sizes that wish to survive for years to come. And, as competitiveness is a theme that mobilizes CCBC, the Chamber's Technology Committee has taken on the mission of supporting members on this ever-changing journey.
The Canadian Consul General in São Paulo, Stéphane Larue, says goodbye after six years in the city. Married to a Brazilian, he learned how to make feijoada and was fell in love with the pork sandwich from the traditional Estadão bar downtown. This proximity to the local culture was also reflected in his activities at the Consulate. In addition to the strong partnership with CCBC, Larue will leave other important legacies, such as his participation in the Chamber revitalization.
Business meetings traditionally start with some coffee. And even though we are not able to offer a coffee cup to the reader through this article, the best way to start reading this text is by talking about the most famous of the Brazilian beans. Coffee, however, is just one of several attractions that Brazilians and Canadians have tasted and can still taste in September in Canada: from integration activities for the Brazilian community at the Berge des Coursiers Park in Montreal to business opportunities at the sixth edition of the Brazilian Specialty Coffee Mission.
Learn the most common mistakes that can make an international sale unfeasible.
By Estela Cangerana.
Succeeding in increasingly complex scenarios requires learning to learn constantly. Examples of those already on this path may help.
By Estela Cangerana.
Projeto Cité Mémoire convida visitantes e moradores a viajarem no tempo e se encontrarem com personagens anônimos e ilustres da história da cidade.  
Por Sérgio Siscaro.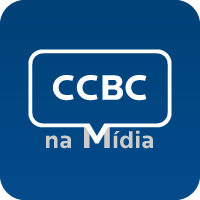 See the articles about CCBC published in the national and international media.