Carlos Alberto Franco França assumes embassy in Ottawa and Nestor José Forster Jr. is appointed Consul-General of Brazil in Vancouver
Positive balance for Brazil soars 547% between January and September 2023, compared to the previous year, totaling US$ 1.491 billion (FOB)
An event promoted by CCBC aims to bring coffee from Varginha (MG), Brazil's largest coffee producer, to the palates of Canadian consumers
By Dr. Paulo Perrotti and Dr. Davis Alves As widely known, on September 18, 2020, Law No. 13,709 / 2018 (General Data Protection Law), commonly referred to as LGPD came into force, thereby having legal and practical effects concerning both Legal Entities and...
Foreign investment may end historical deficit and promote economic and social growth.
Carnival, Brazilian Day, fairs, gatherings and special experiences promote the blending of Brazilian and Canadian cultures.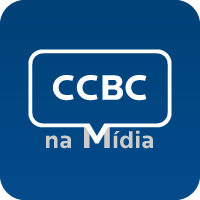 See the articles about CCBC published in the national and international media.