This action is part of the internationalization support and bilateral business promotion project between Paraná and Canada.
The photographic exhibition Crossed Gazes Brazil-Canada ended on May 14th at MON – Museu Oscar Niemeyer, in Curitiba (PR). Supported by the BRP Group, this project is an initiative of CCBC to promote cultural exchange between Canada and Brazil through the lenses of two photographers, one from each country.
The Brazilian strategy is to bet on healthy eating, one of the biggest trends in the market, and take advantage of the space left by the uncertainties of suppliers in Asia and Western Europe.
Foreign investment may end historical deficit and promote economic and social growth.
Carnival, Brazilian Day, fairs, gatherings and special experiences promote the blending of Brazilian and Canadian cultures.
Regulatory startup market grows in the wake of regulatory and compliance requirements, especially in the financial sector.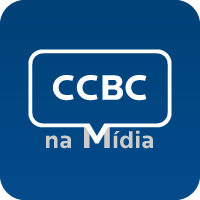 See the articles about CCBC published in the national and international media.