https://ccbc.org.br/wp-content/uploads/2019/06/CCBC-Health-Innovation-Committee-Revolution-in-Health.pdf
For the FCR Law team, Law has no borders. With lawyers prepared to work in Canada, in the US, and in several European Union nations, the firm has a special area to serve Brazilian companies wishing to settle in Canada and Canadian companies aiming to land in Brazil....
The Brazilian mineral sector is powerful. In a huge geologically privileged territory, it creates 180,000 direct jobs and over 2 million indirect jobs. Iron ore alone represents almost 10% of national exports, second only to soybeans. But other ores also catch the...
Para ter sucesso em meio a cenários cada vez mais complexos é preciso aprender a aprender constantemente. Exemplos de quem já trilha esse caminho podem ajudar.
Por Estela Cangerana.
Projeto Cité Mémoire convida visitantes e moradores a viajarem no tempo e se encontrarem com personagens anônimos e ilustres da história da cidade.  
Por Sérgio Siscaro.
Canadian port assists in expanding trade between the two countries and diversifying product lines
By Sérgio Siscaro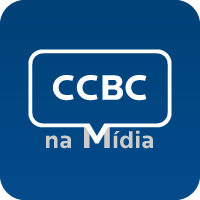 See the articles about CCBC published in the national and international media.