During Brazil's 2014 economic crisis, the lawyer from Goiás Leonardo Couto, partner of a law firm specialized in Social Security and Labor Laws, with four units in Palmas (TO) and three in Belém (PA), decided with his wife Rebeca that if they were able to overcome the difficulties they were facing, they would move out of the country with their two children.
A foreign trade company is one of the few types of companies that can claim to be born without borders. And with so many countries available to do business, why approach Canada exactly? HS Trade, based in Fortaleza, found the answer in the food and...
In the corporate world, one no longer wonders if a company invests in technology. The real question is: at what digital transformation stage is your company now? Amid the growing flow of data, technology is no longer a problem just for Apple or Microsoft engineers. It is an issue that impacts all companies. It is an item on the agenda for organizations of all sizes that wish to survive for years to come. And, as competitiveness is a theme that mobilizes CCBC, the Chamber's Technology Committee has taken on the mission of supporting members on this ever-changing journey.
No Results Found
The page you requested could not be found. Try refining your search, or use the navigation above to locate the post.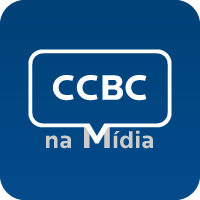 See the articles about CCBC published in the national and international media.