Two years of the Covid-19 pandemic and three months of the Russian invasion of Ukraine have short-circuited corporate planning in all sectors around the world.
After three years food and beverage fair returns, and once again receives a delegation of Brazilian entrepreneurs organized by CCBC
The Prospectors & Developers Association of Canada (PDAC) convention, considered to be the main event for mining activities, will be held live, this June, between the 13th and 15th, at the Metro Toronto Convention Centre, in Toronto, and in virtual format, on the 28th and 29th.
Huge territory, multicultural history, openness to new ideas, creativity hub. Some of the attributes that perfectly describe Canada are also true about Brazil. The country, with 200 million inhabitants and low cost due to the devalued currency, has presented an impressive growth in the number of innovation centers. More than that, the increase in the number of entrepreneurs, regional and economic characteristics and the entry of some Brazilian startups in the coveted list of unicorns have placed cities like São Paulo in the list of the most promising places in the world.
Structural changes in the economy can make Brazil even more attractive to international companies and investors  By Sérgio Siscaro and Estela Cangerana One of the ten largest economies in the world, with a Gross Domestic Product (GDP) of R$ 6.8 trillion in 2018...
By Pablo Mourente, Lawyer and Head of International Business at David & Athayde Advogados. It is quite a common-sense opinion, at least for Brazilians or people who already know the Brazilian market, that the employment costs in Brazil are very high. And the...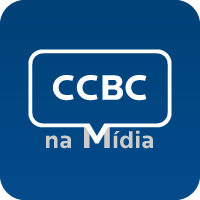 See the articles about CCBC published in the national and international media.