The most recent edition of the CCBC Foreign Trade Meeting also addressed the results of the mission of Brazilian entrepreneurs to Sial, in April 
The approximation of elections date in Brazil opens a period of caution for companies. A series of legal regulations guide several aspects related to the theme, such as the donation of resources to candidates or parties, or the practice of political advertising in the workplace, among others. In addition, many organizations do not know how to approach the subject in their internal compliance policies.
The importance of data analysis for companies is becoming increasingly decisive in their strategic planning process. Therefore, a precise process that can be used intuitively by its users, with the possibility of automating tasks, becomes essential.
Learn the most common mistakes that can make an international sale unfeasible.
By Estela Cangerana.
Succeeding in increasingly complex scenarios requires learning to learn constantly. Examples of those already on this path may help.
By Estela Cangerana.
Canadian port assists in expanding trade between the two countries and diversifying product lines
By Sérgio Siscaro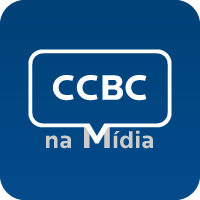 See the articles about CCBC published in the national and international media.