CCBC, BCCC and the Consulate General of Brazil in Vancouver sign agreement By Debora Marques Invest Alberta and Edmonton Global, with the support of CCBC and BCCC, hosted the Brazil-Alberta Opportunities Forum on August 2nd to strengthen collaboration and explore...
Mind reading, brain reprogramming, traumatic memory alterations: new technologies allow the advancement of neuroscience beyond science fiction films By Estela Cangerana An artificial intelligence system enters people's minds, creates the illusion of a real world, and...
Paying attention to some important points can help entrepreneurs and investors interested in operating in Brazil By Estela Cangerana Indeed, Brazil is a country with a quite complex and unique tax system. But it is also one of the ten largest economies in the world,...
The country is in the sights of Abrafrutas and ApexBrasil to leverage exports over the next two years By Sérgio Siscaro If the complexity of foreign trade still scares many Brazilian companies with export potential, the situation is even more delicate when it comes to...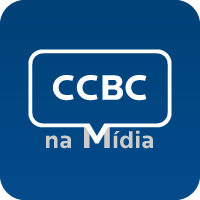 See the articles about CCBC published in the national and international media.