Presentations from the 2022 edition of the Canada Day CCBC Online Festival showcase Canada's diverse potential for those wishing to study in the country.
As part of its strategy to serve rural producers in the main agricultural regions of Brazil, Nutrien announced in June the purchase of Marca Agro Mercantil.
QDOIS Data Intelligence, a company specialized in data management and solutions development, has just implemented data analytics tools for Aura Minerals, a multinational mid-tier company operating in gold and copper production, with presence in Brazil, USA, Honduras and Mexico.
Economic reforms pave the way for foreign investment in various sectors.
How to measure the practical results of inclusion and diversity policies in companies.
Mind reading, brain reprogramming, traumatic memory alterations: new technologies allow the advancement of neuroscience beyond science fiction films By Estela Cangerana An artificial intelligence system enters people's minds, creates the illusion of a real world, and...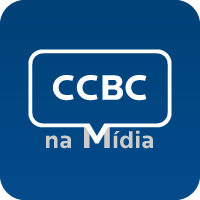 See the articles about CCBC published in the national and international media.