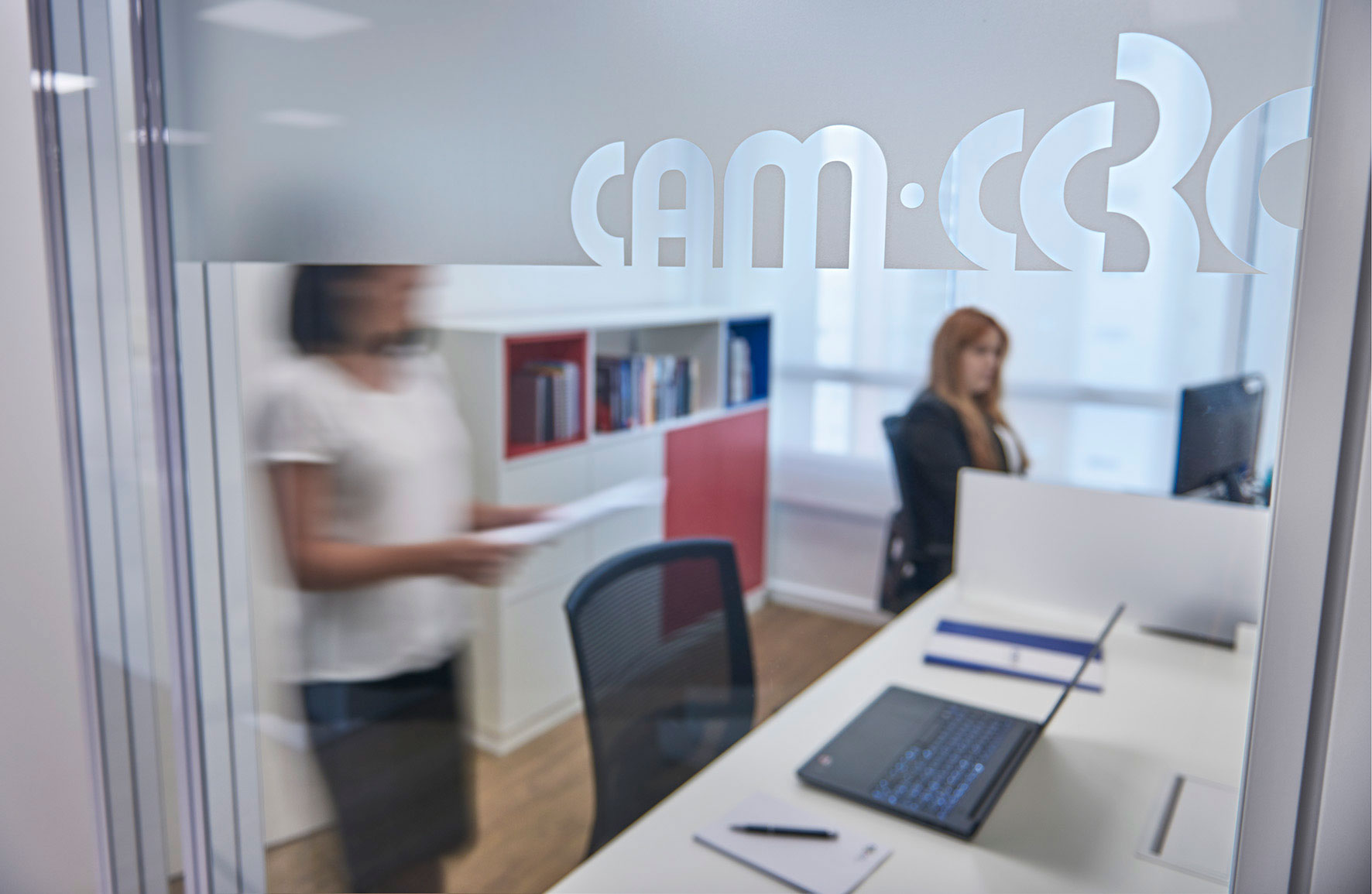 The CAM-CCBC offers its users a modern and complete infrastructure with no extras costs or hidden fees. The Center's facilities are divided into three floors of the headquarters building in São Paulo, located at Vila Olímpia. This distribution allows for concurrent meetings or hearings while maintaining the privacy and preserving the secrecy of the proceedings.
The CAM-CCBC Hearing Center was designed to serve complex cases with three hearing rooms, a simultaneous translation booth, and a number of breakout rooms for arbitrators, parties and witnesses. An auditorium with 90seats capacity and a library complete the physical structure.
All rooms offer state-of-the-art infrastructure, sound technology and IT support, providing the best possible environment for the development of proceedings. The center in São Paulo was remodelled in 2020, following social distancing specifications, and providing an even safer infrastructure for client sand personnel.
CAM-CCBC also invested in the technological upgrade of all its hearing rooms, installing in each of the three rooms available the best audio and video equipment, such as high-definition dual-cameras that provide superior recording of video conferences.