CCBC Education Committee organized webinar with tips for parents to make the isolation worthwhile with their children during the pandemic.
The Canadian law firm Exeo Attorneys, based in Montreal (Quebec) specialized in legal services for immigration proceedings in Canada and the United States, has prepared a special strategy to continue to meet the needs of businesses and individuals with excellence during the pandemic of new coronavirus. Aware of the impacts of the crisis caused by COVID-19 on immigration plans and the problem caused by the lack of reliable information, the office developed a series of support actions.
Virtual tours to Canadian and Brazilian museums are options for traveling safely from home.
By Estela Cangerana..
Learn the most common mistakes that can make an international sale unfeasible.
By Estela Cangerana.
Succeeding in increasingly complex scenarios requires learning to learn constantly. Examples of those already on this path may help.
By Estela Cangerana.
Canadian port assists in expanding trade between the two countries and diversifying product lines
By Sérgio Siscaro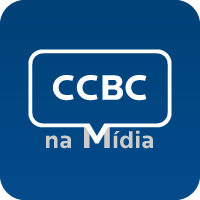 See the articles about CCBC published in the national and international media.